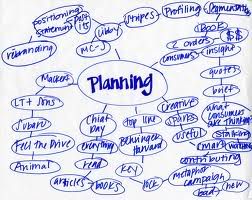 I was talking with a friend the other day and he was discussing the idea of going back to college. Now in his early thirties, he was thinking of ditching the cooking gig he has now to explore a more secure field. He was not quite sure what he wanted to do, and asked me a couple questions regarding the health care field. I gave him honest answers to his questions, but asked a few myself. I asked if he got in contact with anybody from the college yet. He took a deep sigh and claimed he spoke to someone in the registration office that seemed to create more questions for him than answers. Although it has been many moons since I graduated college, I do remember some of the process very well.
First I advised what he should do is talk with an advisor, makes sense right? I explained what process I went through when I returned to school, as I did not go to college right out of high school. I talked to him about having to take a placement test so that you are placed in the appropriate classes for your current education level. I also spoke about the counselor or advisor meeting he should set up. I remember my previous encounter with mine and he was really cool. He set up classes for me and worked around my schedule. We had a printout of my classes for the next few years, and I felt great having a schedule or game plan in place to allow me to full fill my objective.
My friend was glad to hear all the news and realized that maybe he started in the wrong place. I also let him know that the counselor had paperwork letting me know what steps to take next to get me matriculated into the school. When I think of this discussion I had the other day, I realize how much this story has to do with health, or any other discipline you are involved with. For example, when setting up an exercise program you want to have it planned out a bit. Knowing what exercises you'll be doing that day and for how long give you the sense of clarity knowing you are on the right track with your goals. It works that way in business too. I can't imagine getting involved in a business without being clear on your budget, amount of time you need to work a day and so forth. And looking back on it in terms of health, how could someone be motivated to lift weights, run, or do whatever if you are not even sure what you are doing is going to be beneficial.
I know at this point, you're like "Doug, c'mon man, it's not that difficult". And it is not. But I am just saying that a well thought out planned routine for you will give you drastically different results than if you were to wing it. For example fatiguing your triceps muscles in your arms would not be wise to do the day before say, a chest routine. The weakness in your arms will not allow the chest to work to it's full potential. It's the old weakest link analogy. The triceps fails in any given "pushing" exercise well before the chest is exerted, and you have now a perfectly good waste of time. Obviously, working a larger muscle group before a smaller one has been the current trend in weight lifting for years due to it's effectiveness. As we move on in life, trying to find better ways of feeling happy and healthy, never neglect the power of planning. Man (or woman) your helm, and chose the path that will provide you with YOUR SUCCESS.
To Your Health
Doug Mitchell
Skype: dmitchell757
Catskill, New York 12414
Phone: 518-722-8203
dougmitchell73@gmail.com