Try This Healthy Alternative to Give You a Massive Protein Boost
Posted on January 19th, 2013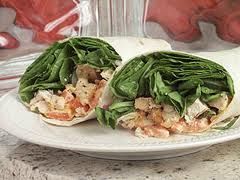 Lately I have been on this thing where I'm being very conscious of what I've been eating. Yes, Exercise is an important part of anybody's overall health plan but every so often I really get engaged into what I'm eating. You see it in sports where as a seasoned athlete will speak of changing up his or her diet to perform and feel better through their training. Well, if you're like me you get to a point where you have to start watching what you're eating. The fat doesn't melt away as fast. Now there have been numerous studies recently that claim how bad excess sugar can be for you.
They even claim now that eating too much salt with your food will inevitably have you craving more sugar afterwards. The problem with sugar is that it digests too fast. Your body is a machine for the most part, and overloading it with fuel such as sugar will jam receptors in your body and have you store much of the calories as fat. So basically you are desensitizing your body to sugar (which can lead to diabetes) and at the same time gaining a lot of fat. Not a good combination, even by themselves. So the big craze as of late is to consume more protein and less sugar into your diet, while keeping good fats to a minimum.
So I was experimenting the other day (drum roll please) and came up with a very basic protein boost that can take the place of a typical sandwich. You start off baking a chicken breast at 375 degrees for a half hour to forty five minutes until the juices run clear. You then shred it up with a couple forks. using some hot sauce and some bleu cheese (sparingly) you mix them together creating a buffalo chicken type substance (sounds delicious right? Believe me it gets better). Then with a spinach wrap (you know the kind, they are circular and are found near the cold cut section in most supermarkets) you lay out a good portion of the chicken.
What I like to do next is throw a bunch of greens (you can use the bag salad variety) on top and wrap it up tight. There are a lot of protein in these wraps and you get great nutrition from the greens. They are very low in sugar as well. Because the chicken is semi moist from the bleu cheese and hot sauce I never use any dipping sauce or cheese (That would negate the healthy portion of this wrap). With the left over chicken you can just store it in a to go container and whip up another wrap anytime you want. It's better for you in that you are not using any processed cold cuts, and I find myself eating these things daily.
I even bring them to work to put together for lunch. Sometimes it's hard to plan every meal and do it so they are all nutritious. Every little tip or idea helps. I know this is not rocket science, just a basic tid bit that might enjoy. To stay away from starchy, fatty meals will take you a long way in achieving your fitness goals. Not for the hard core bodybuilders who obviously eat fat free meals, but for the everyday guy or girl looking for a quick way to get a protein boost without all the carbs. Feel free to share any quick meals you have found to help you. Having a good number of these ideas to your arsenal will allow you to eat better and live a healthier life.
To Your Health
Doug Mitchell
Skype: dmitchell757
Catskill, New York 12414
Phone: 518-722-8203
dougmitchell73@gmail.com
---